Located in the heart of Kitsilano,  Charqui is a vibrant resto-bar where diners come together to enjoy a sense of community, exceptional service, and unforgettable entertainment events. 
The Wings and Beer Place.
With over 10 years of culinary experience, we have become a recognized establishment in the Kitsilano area, renowned for our mouthwatering wings that will ignite a party in your mouth.
At Charqui, we take pride in curating a diverse selection of beer and wine that perfectly complement our delectable menu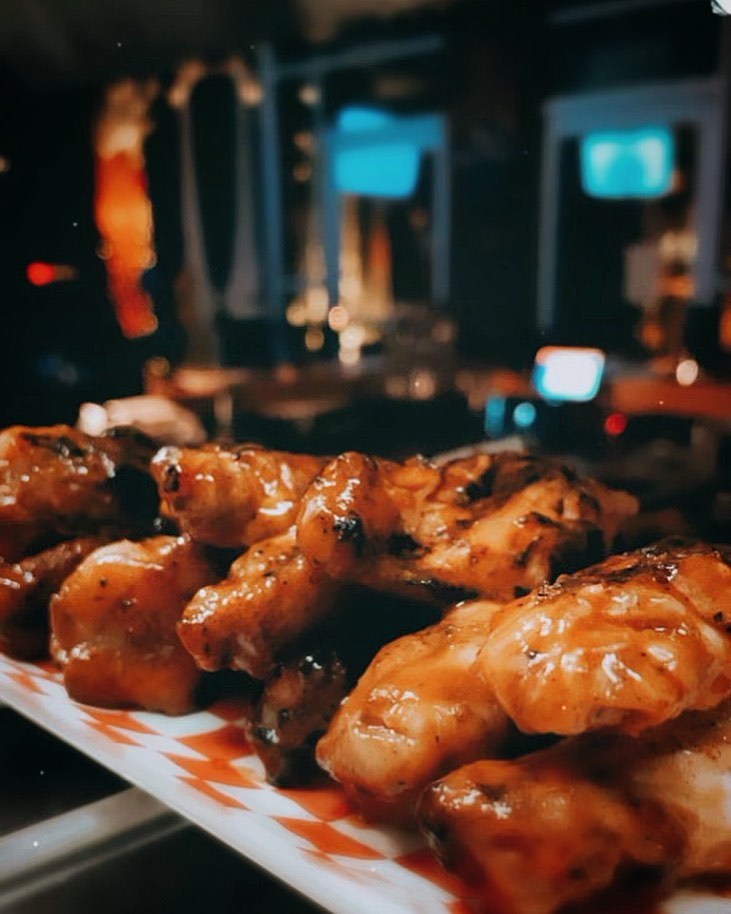 LIVE MUSIC AND Sing Along
But Charqui is not just about the food and drinks; it's about creating memorable experiences. Immerse yourself in the rhythmic beats of live music at our dedicated performance space. We are proud to showcase local and Canadian artists, adding a touch of musical magic to your evening. For more detailed information on upcoming events and performances, be sure to check out our social media channels. And if you're feeling particularly bold, unleash your inner superstar at our karaoke nights, where you can take the stage and sing your heart out. Karaoke is available every day from 8 pm until closing time. It's Vancouver's premier karaoke venue, and we can't wait to see you shine.
For sports enthusiasts, Charqui is the place to be. Join us for live sports broadcasts, and cheer on the hometeams while immersing yourself in the electric atmosphere of the game. We play the sound so you won't miss a single moment of the action.